Salguero`s for sale
If you have decided on a Spanish horse, you've come to the right place! Come and have a look at our horses at your leisure. You'll see where they grew up and who their parents are. We always have something for everybody, be it a leisure horse, a horse for dressage, a mare or a stallion.

And speaking of stallions ... Many of those that choose a PRE do want to leave him as a stallion. This is easy to understand in northern European countries. We have a superb clinic here in line with the latest standards, where you can have your stallion gelded. I'll be only too happy to advise you. For all questions simply contact me at: info@karinleuthrdt.com or call 0034 603 402 603.


KENNEDY SAL - Manuel Salguero Perez - 2012
Kennedy Sal ist ein Prachtexemplar von P.R.E. Er steht im Sporttyp, hat 3 sehr gute Grundgangarten und einen ganz sanften Charakter. Stockmass ca 171. Er wurde vor 4 Monaten angeritten und geht die 3 Grundgangarten korrekt auf Trense geritten.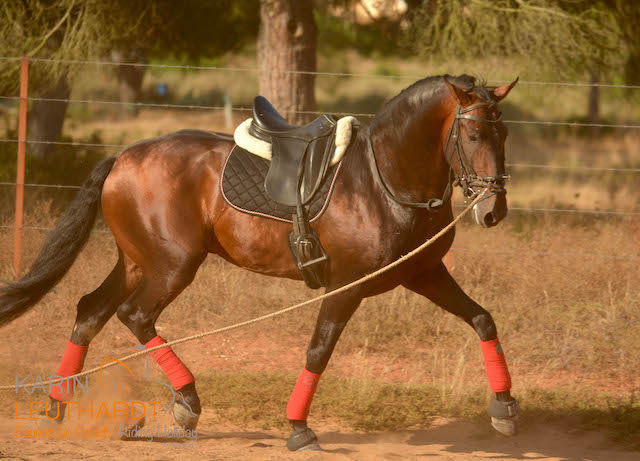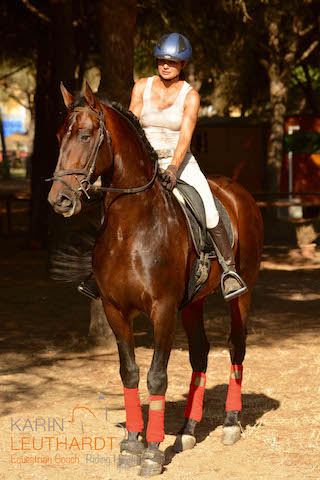 LICENCIADO SAL - SUBCAMPEON DE JOVENES JEREZ 2016 - Manuel Salguero Perez - 2013 - BraunerP.R.E
Licenciado Sal ist ein wundervoller P.R.E. im Sporttyp stehend. Er hat 3 hervorragende Grundgangarten und einen tollen lieben Charakter. Momentanes Stockmass von ca 1.68.
Vater: Destacado Sal / Mutter: Espiguera Sal
LABRADOR SAL - Manuel Salguero Perez - 2013 - Schimmel - SOLD

LABRADOR SAL , ein echter Hinkucker. Er hat einen ganz sanfteren Charakter und 3 super Grundganarten. Stockmass zur Zeit ca. 163

Vater: Destacado Sal / Mutter: Canaria X
MARTELLIO SAL - Manuel Salguero Perez - 2014 - Schimmel

Martellio SAL , ein wunderschöner barrocker Hengst mit 3 hervorragenden Grundgangarten . Stockmass zur Zeit ca. 162

Vater: Hispano Sal / Mutter: Canaria X